Celebrating Doctor's Week with Dr. John Foley
April-01-2022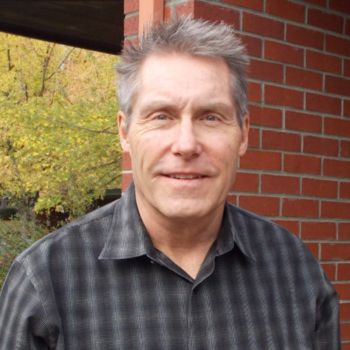 A celebratory interview with Dr. John Foley, a Orthopedist at Plumas District Hospital.
Can you introduce yourself?
I am Dr. Foley and I am an orthopedic surgeon.

How did you first hear about our community, and Plumas District Hospital?
Well, when I started full time practice in Truckee in 1996 there were already 4 orthopedic surgeons there, and I knew that getting a foothold in practice was going to be slow. So, I looked for care in outlying communities. I started with half days in Easter Plumas County (EPHC), and then we would drive to Plumas District Hospital during lunch and do a half day in the afternoon. Me and Lori, my assisting nurse, began doing that in October of 1996. We have been coming here every week since 1996.

What drew you to providing care in our community?
There were a number of things. Professionally, we have the college here. (Feather River Community College). My sub-specialty is a certification in sports medicine, so this provided me with a good opportunity to keep in contact with a college team here in Quincy. Truckee does not have a local college, only high school and local ski teams. So the college brought more diversity into my practice with the multiple sport situation. Through that I was able to see more of the classic, active college sports medicine injuries. But also, there was a great need up here for orthopedics. When I moved up here, Dr. Nickel was practicing, but he was not doing joint replacements. After a few years, Dr. Nickel began to taper back his services at PDH so that I could begin to rotate in. Quincy and Portola had a large aging population with joint replacement needs. So this opportunity in Quincy and Portola offered more diversity in orthopedic practice. Truckee did not have as many older patients with joint replacement needs. This also further established connections and direct referrals with Tahoe Forest for joint replacement surgeries.

What is something that you like about the Quincy area?
Oh, I think this is Truckee 25 years ago, without the ski resorts. In general, I like the college, and I like the fact that with a motivated population there are a host of good opportunities for the youth here in terms of a quick introduction into a college education, with the connection between the schools and Feather River College. I also like the fact that this is the seat of Plumas County. The mill is here, the forest service is here, the county jail is here. These things make Quincy a one stop shop for Plumas County. I like that in terms of the diversity of practice and the community.

You have been commuting from Tahoe to Quincy, for twenty-six years, in all seasons, including snow and rain. Can you describe a close call that you had during one of your commutes?
Well we, my assisting nurse Lori, and a med student, were in a severe car accident when commuting here one time. Lori had broken her back, the med student broke their ankle, I dislocated my finger, and the folks in the other car had severe bone injuries. I had also lost my dog for many months, who was in the car at the time of the accident. This was a pet therapy dog named "Jack" who would come and sit and greet patients in Dr. Schad's office. The dog was a small terrier mix. At the time of the accident, it was dark, it was night, it was snowing, and the dog ran away after the crash. Remember, this is a small terrier mix in the middle of a February snow storm. We had so many search parties from the Truckee and Tahoe area searching for this dog for days on end. About five days later, I get this call from a Snowmobiler, it's pretty much in the middle of no-where, and they had found the dog! They returned it and the dog had many more good years. It was a devastating accident, with devastating outcomes in terms of the people involved, but also there was this little silver lining with the dog that made it back home.

How would you describe what you do to someone who is unfamiliar with Orthopedics?
My profession deals with the skeleton and the muscles that help move the skeleton. We work with injuries, or arthritis, or degenerative changes, or trauma that occurs to the musculoskeletal system.
Any of the bones that you break for the most part that are in your extremities. Those are the ones that we would work to help you through the healing process whether they need to be fixed or casted. Torn ligaments or muscles, or tendons. We also evaluate and fix those. We treat pinched nerves that are in the extremities, but not the spine. Sports injuries, traumatic injuries, degenerative issues such as arthritis, or aging issues that occur with muscles and bones are also things we work with.

Out of all the disciplines in medicine, what drew you to practice Orthopedics?
It was where I had my interest. I had a sports background in college and a lot of sports individuals find common ground with treating the musculoskeletal system. I was fortunate to get into the sub-specialty of orthopedics because it is highly competitive today. It fits my personality as well. In orthopedics, we fix people to the best of our ability and then we move on. You are not treating a chronic disease, or managing a chronic disease. It's more of a fix it and fix it again if it continues to break down. That "fix-it" type of environment in Orthopedics suits me very well.

What do you find challenging in the work that you do?
I think that managing pain in general is challenging. Pain is so multi-factorial. It is not simple. It has to do with our biology, the social system, the individual's psychiatric makeup, the effects of the surrounding community and nature, and how these factors play in to a patient's complaints and recoveries. Managing pain, is one of the most challenging things that we have to do. Because, even though we see pretty much see everything that involves the extremities, if pain is involved it doesn't necessarily have to be pain associated with my specialty. There can be other sources for that pain that the patient is experiencing. So managing pain, and pain complaints, is difficult where there can be so many other factors that go into that.

What do you find rewarding about your work as a Orthopedist and Orthopedic Surgeon?
We can do all we can to fix things that are broken, as close to their normal state as possible, so that a patient can carry on. In general, that is one of the more satisfying things, when you put something back together. We also have the ability to replace things, and replacements typically do incredibly well overall. This ability to repair, and replace things that give people a new lease on life, or allow them to return to what they want to do bring a lot of satisfaction to me as an orthopedist.

Dr. Foley, thank you so much for your commitment to our community. Happy Doctor's Week!
Learn more about Dr. John Foley