Bridget Tracy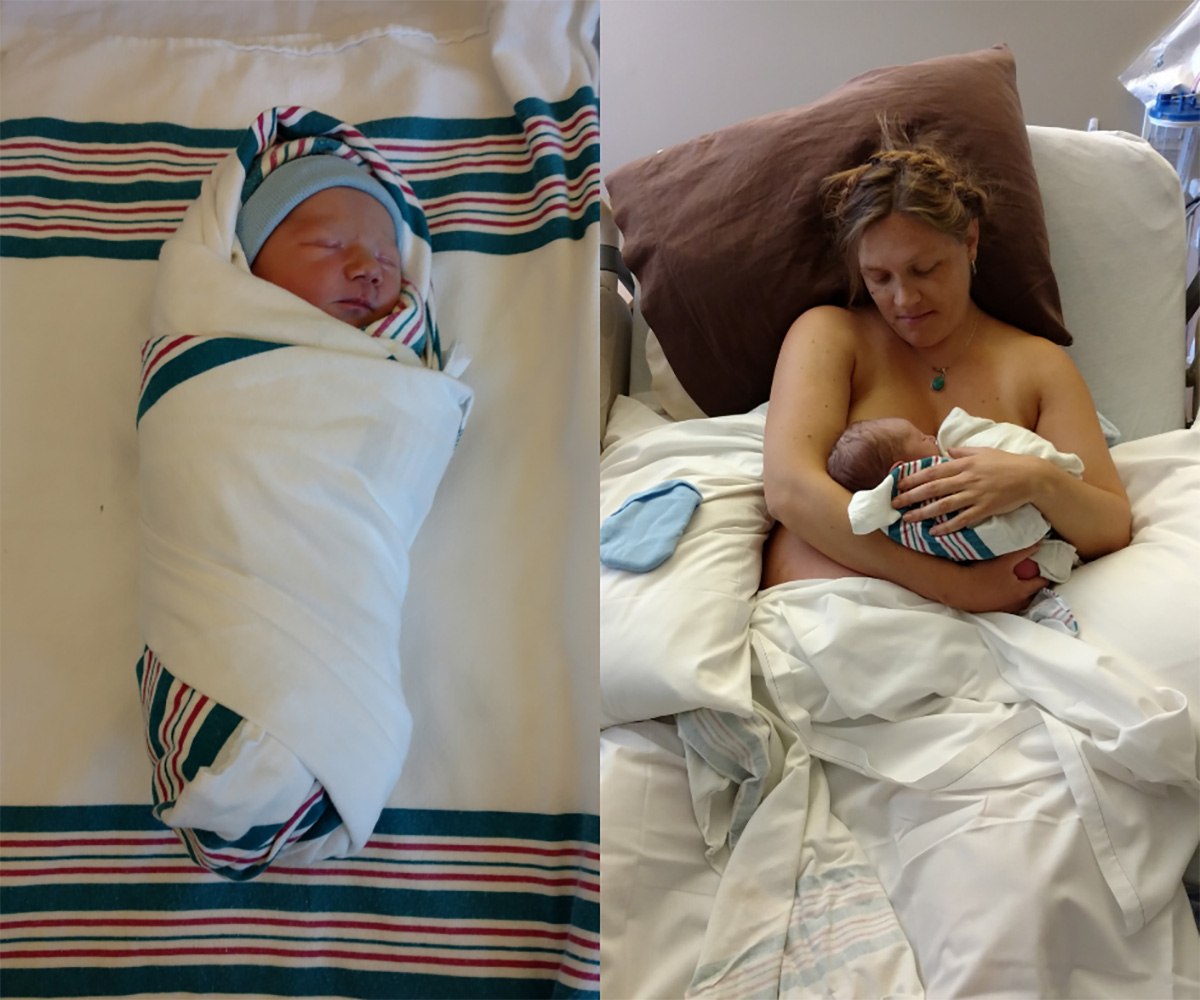 I had both of my babies at PDH, and I had a very positive experience both times. I was interested in having a natural birth in a small and personal setting, but with easy access to life saving technology if the need arose. I had several friends who tried home birth experiences, and who had to move to the hospital in a late stage of the labor and delivery process. That seemed very scary and uncomfortable, so I wanted to make sure I would be in a safe place when going through labor and delivery myself. In addition, I have a family friend who had a home birth and ended up having some birth trauma to her child that could have been avoided in a hospital setting. This really solidified my desire to be in a hospital for the births.
With both babies, I labored at home for a significant time before coming to the hospital, so I did get to spend time at home in a familiar setting. When the pain started to get really intense, I came in. My house is a 15-minute drive from PDH, and I was really glad that I was not trying to travel a longer time in the car or having to deal with traffic or road construction on the way there.
The small hospital was very personal and comfortable. They were able to fill up a labor tub for me to sit in in one room, and then I was able to have my own personal delivery room and bathroom for me and my husband. I was the only one giving birth when both of my kids were born. The labor and delivery nurse and other nurses were very attentive to my needs, since I was the only patient that they were dealing with.
I had planned to have fully natural births if possible. My doctor, Dr. Barnes, did let me know that pain treatments were available if I wanted them, but encouraged me to stick to my plan. In the end, I was able to have both births drug free. I really appreciated her encouragement and support. The OB nursing staff was also very encouraging and supportive and helped me enormously.
After my first baby, Jack, was born, I continued to hemorrhage. When this occurred, I was so glad to be in the hospital setting where they were able to help stop the bleeding and give me IV fluids. I think this would have been really scary were I at home.
Both my babies were born early in the morning. After the birth and first baby checkup was complete, we moved down the hall to another hospital room to open up our labor and delivery room to other patients that may have needed it. The new room was quiet and had a nice view of the hill above town. We had the room to ourselves and our own bathroom, so my husband could spend the next night with me at the hospital in his own bed in the same room. I was able to sleep with my babies and nurse them both throughout the night. The nurses were very kind and helpful. They even knit special hats for each of my boys. I was able to stay with both my kids the entire time. Family and friends were easily able to come by and meet the new babies in our hometown setting.
My second child was born during the Paradise Fire in 2018. I was worried about power outages in our community at the time, but the hospital was working on backup generators and I couldn't tell from the inside that anything was amiss. I cannot imagine how out of sorts I would have been if I had planned to travel down the canyon to give birth during that terrifying event. As we continue to experience scary wildfires and other natural disasters that close roads and limit access throughout our region, having local OB support seems critical to take care of our community.
Additionally, I am a full time working mom and it was so critical that I could leave work for OB checkups and return to work within an hour. I cannot imagine the logistics that would have been involved if I had to travel out of our community for all of this care. I would have used all my leave time before my babies were even born.
While any mom can tell you childbirth is not fun, I really feel that I had as good an experience as possible at PDH. It was the perfect combination of medical support when necessary, combined with a small, personal, warm and supportive setting that allowed me to give birth naturally to two healthy baby boys.
I hope that is available for moms and families for many years to come. I cannot imagine our community without it.
Back