Julianna Munger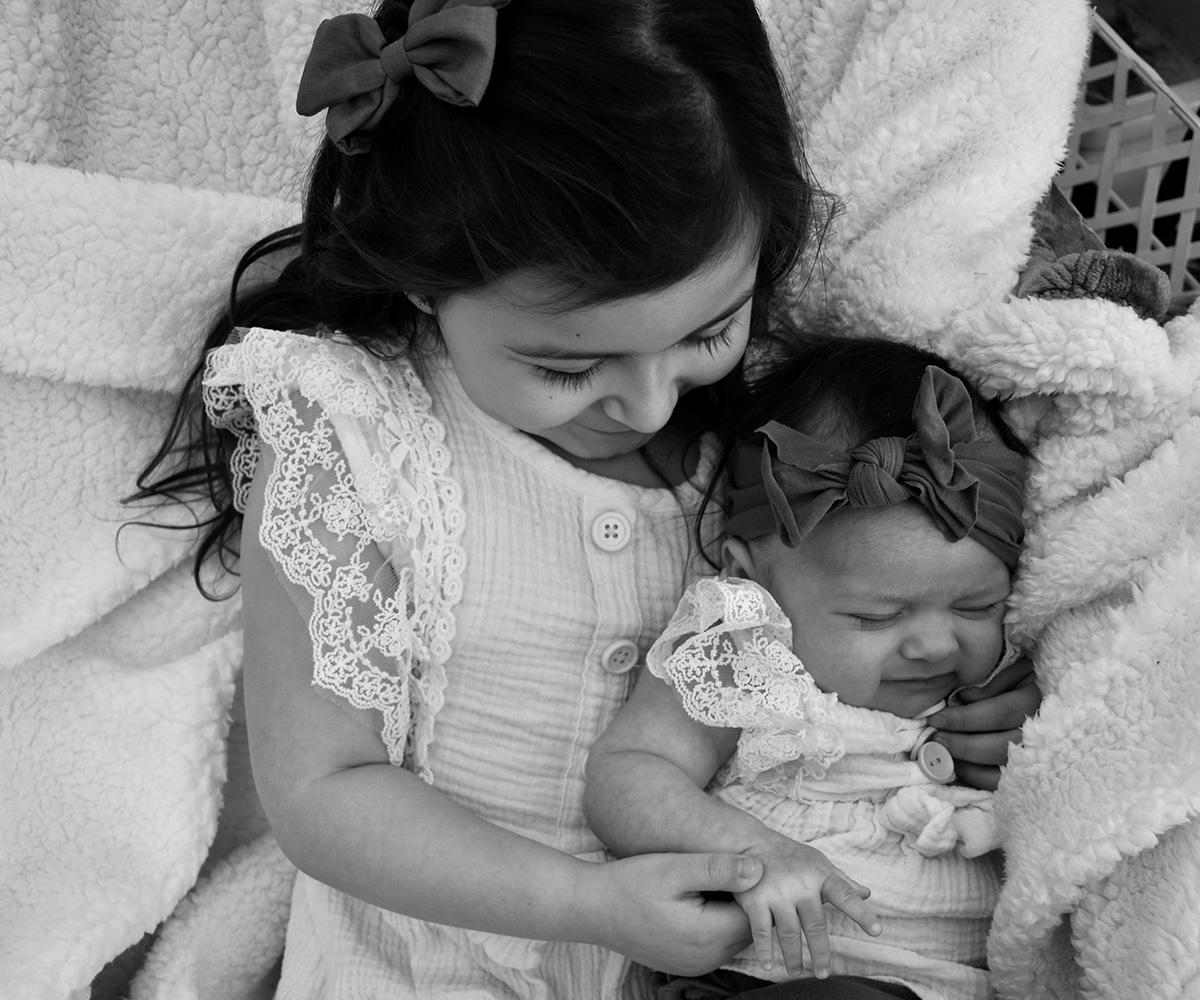 My name is Julianna, and I'm a childcare provider here in Quincy. I've been a childcare provider in Plumas County for over five years now. I moved back here in 2015 when I was six months pregnant with my first daughter. My first priority was to get set up with an OB doctor. I was expecting a waitlist or getting whatever doctor was available, because I moved from a larger county where options were slim because of the higher population.
I was able to get the doctor I wanted based on recommendations. I carried out the rest of my pregnancy with Dr. Lewis and delivered a healthy baby girl on December 31st 2015. Since I had a normal pregnancy, we decided we wanted to expand our family. Unfortunately, though, fertility became an issue. I developed a cyst on my ovaries, I wasn't ovulating, and I had irregular cycles.
I felt like I was fighting a battle that I had no control over. I did everything I could possibly do, tracking everything. I made an appointment with Dr. Barnes, as she was my current physician. I had monthly visits with her, and she coached me through my entire fertility journey. After 27 months of infertility, we were blessed with a positive test. Our prayers were answered and it was finally our turn. I was more excited to tell Dr. Barnes I was pregnant than I was telling this news to anyone else. Shortly after, we experienced the unthinkable - a miscarriage. I found myself staring at the ceiling in the emergency room, devastated. It was the worst feeling I've ever felt.
The following morning, I received a call. On the other line was Dr. Barnes. She went out of her way to check on me. She explained what we would do next and made me feel like I wasn't alone. She said that we would continue to try for a successful pregnancy. I gave myself time to heal, and then I was ready to continue my fertility journey. The hesitation grew but finally, on Valentine's Day of 2020, I lay on my bathroom floor in tears of joy, because I was pregnant once again. I got the rainbow baby I prayed for.
We continued on having a successful pregnancy until 35 weeks. I was rear ended in my vehicle coming home from a doctor's appointment. My entire pregnancy changed. I started contracting, and I had symptoms that I felt before, back in 2015 when I was in labor with my first daughter. I checked myself into the ER, was monitored for NST and had labs run. Contractions slowed down due to the shot I was provided. I was sent home, and I relaxed.
After a few days, the symptoms came back. This time I felt like it was "time." I was stressed out, because I knew I was too early and PDH wouldn't deliver a premature baby there due to safety concerns. The PDH OB staff did everything they could to stop me from delivering, however the contractions were too close for comfort. I was airlifted to UC Davis, which was a safer location if our little one was ready to come early. I stayed in Davis for a couple days, and successfully was able to stop the early delivery. This was very important to me, as I was determined to carry this pregnancy as long as I could. I was discharged and sent home.
I continued to be monitored at my regular check ups. But, then I developed preeclampsia. It came quick, and so did the symptoms. The safest situation for me and my baby was to be induced that night. The next day around 12:24 pm, 6 lb. 6 oz. Everleigh came into our world. This sweet tiny rainbow baby had finally made it. We continued daily weight check ins and blood tests, because Everleigh was jaundiced. Sue Brown, and Kursten O'Donnell took such great care of our little one even after delivery.
I share this personal story with you all to show that the OB program isn't just a delivery program. There's more to the process of delivering a baby - there's the process of conception and after care. The small town care is what I appreciate so much - the connections you're able to make. It's very different from what happens to you in a bigger city (speaking from experience). You're more than a patient here. You walk the halls of this hospital, and you know everyone - more like family.
Two special boys that I care for in my childcare facility have a mommy that delivers babies at PDH. Kursten O'Donnell is one of the most dedicated nurses you will ever meet. I gained a relationship with her over five years ago during my first pregnancy. Because of the time I spent with her over my pregnancy, I became Kursten's childcare provider. And, I can't thank Dr. Barnes enough for being my rock. I will forever be so grateful for our sweet Everleigh.
I now think about the possibility of us having more children. Because I have higher risk pregnancies, I wonder if it's safe. Will I be able to risk the 1.5 hour drive to Reno or Chico? I hope you consider saving this program. I hope that the nurses and OB doctors can continue their passion and deliver babies as they were educated and trained to do. I can't imagine delivering my future babies anywhere else. I hope to see Dr. Barnes, Sue Brown, and Kursten O'Donnell following their passion for delivering babies, because that's what they're incredibly good at.
I sure hope we can increase staff for the OB program. Quincy is such a unique and beautiful little area. This is a perfect place to work and raise a family in!
Thank you for your time, Patient and community member, Julianna Munger
Back